"I would not be sitting here today": Coordinating care with Karadi Aboriginal Corporation
Posted on July 9, 2018
When Karadi Aboriginal Corporation care coordinator Marc Hicks knocked on Leeann Butwell's door, she was 43 kilos and couldn't get through the day without a drink.
She had a litany of health problems, some the result of a serious car accident that left her with permanent head injuries, and was struggling to get to her various medical appointments.
It wasn't just that she didn't drive. On her own, the experience of being in a doctor's office could be overwhelming.
"You feel down, you feel confused," she says. "I can be a bit standoffish when I'm overwhelmed, and a lot of it is a trust thing."
In Marc, she found someone she could trust. As a care coordinator within the integrated team care (ITC) program, he's tasked with providing culturally sensitive care while acting as a support for clients when navigating the different parts of the health system.
But there's a bit more to it than that.
"It's somewhere between a social worker, coordinator, case manager, counsellor, advocate," he says of the job.
"But a lot of our role is actually around support – you can achieve a lot more if you get to know someone."
A care coordinator helps tie together all the different strands of care a person with a chronic condition may have, as well as linking them to other useful community services.
They can also access a flexible pool of funding to help the person pay for things like follow up appointments, diagnostic tests or allied health services.
Marc says this assistance is particularly valuable given the Aboriginal population experiences a higher chronic condition burden than the non-Aboriginal one.
For her part, Leeann says having Marc to help her get to and, critically, review what's happened during her appointments has resulted in a "remarkable" change in her life.
Now she's a much healthier weight, has had cataracts in both eyes done and doesn't need a bottle to deal with the stress of daily life.
Being part of the ITC program has also meant a lighter load on her mother who, until Marc came along, was becoming "exhausted" by the demands of caring for her daughter.
"I would not be sitting here today (without him)," Leeann says. "The change is absolutely indescribable."
The Karadi Aboriginal Corporation's integrated team care program is supported by Primary Health Tasmania under the Australian Government's PHN Program.
In brief: Karadi Aboriginal Corporation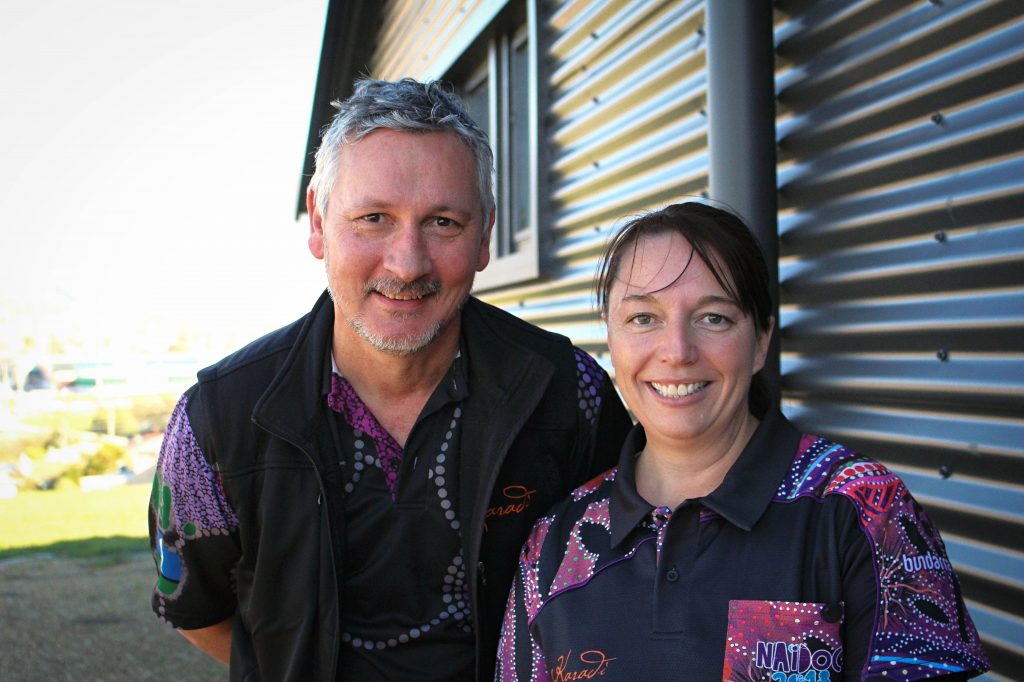 Pictured: Karadi Aboriginal Corporation care coordinators Marc Hicks and Emma Robertson.
This year marks the 30th birthday of the Karadi Aboriginal Corporation.
Established in 1988 as the Women's Karadi Corporation, the organisation now sees more than 600 regular clients for a range of health and family service needs.
Chief executive Rachel Dunn says Karadi's role and scope naturally evolved to respond to community needs.
"It was what everybody asked for – what people wanted, and what was missing," she says.
The ITC program is one of 12 currently run by Karadi, with a range of services available for clients such as Aboriginal men and adolescent boys, young children and frail elderly people over 55.
Primary Health Tasmania also supports the organisation to facilitate activities aimed at improving social and emotional wellbeing for staff and community members alike, such as suicide awareness and mental health first aid training.