Keeping an eye on your mates, on the rugby field and in life
Posted on May 28, 2019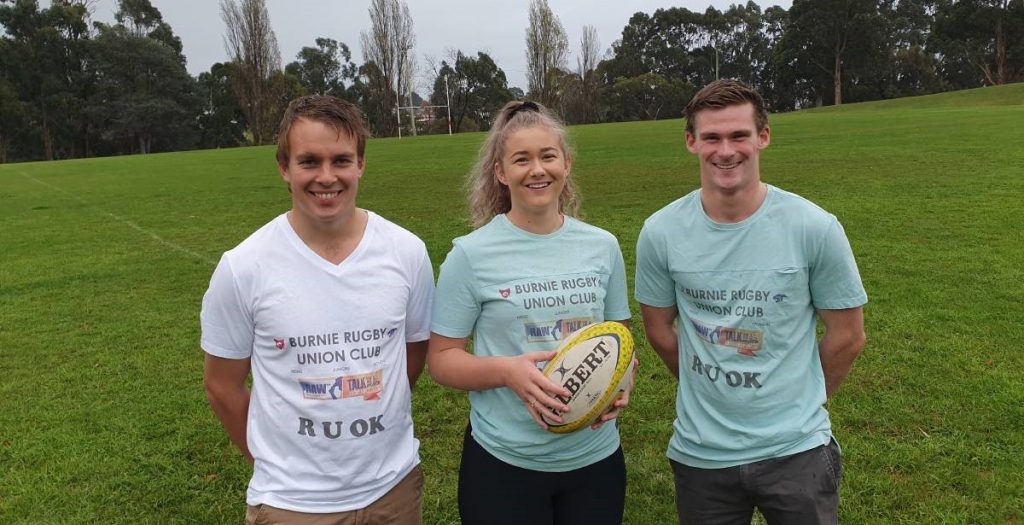 Encouraging, engaging and empowering. They're the three words that sum up the north west suicide prevention trial site's Doing Better Together grants.
Nominations for the grants opened in early March, with funding available to help community organisations turn their ideas for a suicide prevention or wellbeing activity into reality.
It's all part of the Tasmanian component of the National Suicide Prevention Trial, supported by Primary Health Tasmania and including the trial site location of the Burnie, Devonport and Central Coast in the state's north west.
One successful applicant was the Burnie Rugby Club, which used the grant funding to host their Talk to a Mate Gala, raising awareness of suicide and suicide prevention, on Saturday 11 May.
Committee member Gerry Horch says the club has had direct experience with suicide in the past five years, and wanted to seize on the opportunity to hold an event that could build on their message of providing friendship and support.
"We don't remind people about suicide so much as we remind them about looking after each other," he says.
The event specifically targeted men aged between 40-65, and people aged 65 and over – in line with the two target groups of the Tasmanian suicide prevention trial.
About 150 people attended in total, with the club picking a date with a wide range of games scheduled to give the suicide awareness and the message of watching out for your mates maximum exposure.
Gerry says the grant meant the club could print t-shirts, brochures, cards and invitations, as well as a display that can stay in their club room throughout the year.
And he's is quick to point out that the club room isn't just used by the players.
"The people that use our club room include bridge club, senior learning groups – people who are all of the age group we're supposed to be targeting," he says.
"So we're actually stretching out the message a bit further than to just our people."
It's this direct, homegrown engagement that Gerry says is so important for building up a community's resilience to suicide.
"The personal, people-to-people approach is still more effective than anything else you can do, I think," he explains.
"We had 20 people wearing t-shirts saying are you feeling a certain way on the front, that then had solutions on the back – things like, have you reached out to someone, spoken to your doctor, even joined a rugby club."
On the day of the gala, one man even came up to Gerry right after listening to the day's speakers, and asked to find out more about how to get help.
"That was instant feedback," Gerry says. "And we were able to sort him out with information straight away."
Pictured: Participants in the Talk to a Mate gala, wearing their especially made t-shirts (image by Patrick Fahey).