Mental health support boost for young north west Tasmanians
Posted on December 16, 2019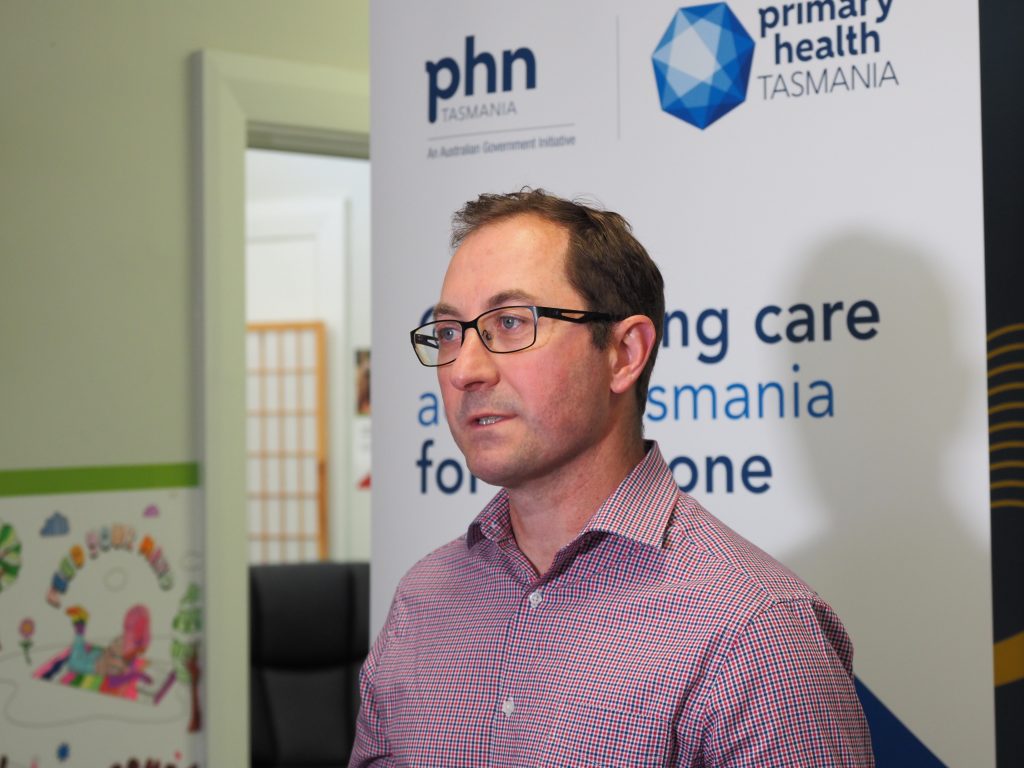 Young Tasmanians living in the state's north west are a step closer to having greater access to free mental health support — and their very own headspace centre — with the unveiling of a provider to deliver newly expanded local services.
Primary Health Tasmania (Tasmania PHN) has selected Cornerstone Youth Services to expand the existing headspace service in the north west, increasing the availability of mental health services for Tasmanians aged 12 to 25 years.
Cornerstone Youth Services already operates a full headspace centre in Launceston and a satellite service in Devonport.
The announcement comes after the Australian Government funded Primary Health Tasmania to upgrade the existing Devonport satellite to a full site, and transfer the satellite service to Burnie.
The service expansion means each region of Tasmania will have a full headspace centre in its own right.
Image: Cornerstone's David O'Sign speaks to the media about the north west service expansion