Free online community events: End-of-life and palliative care
Posted on September 21, 2020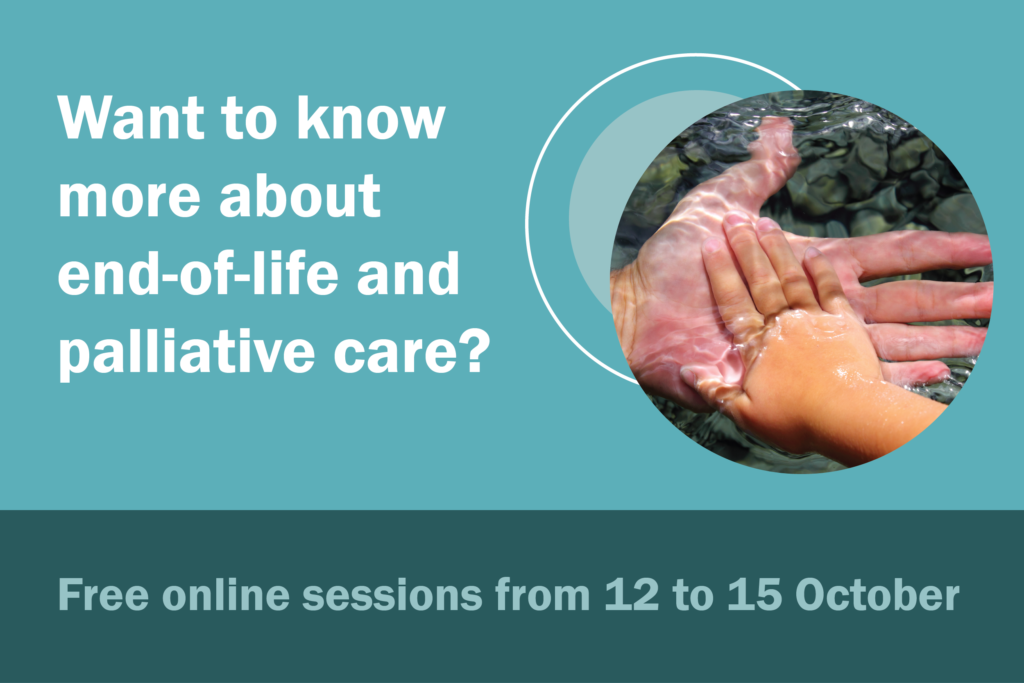 Community members will be able to participate in more than 20 online sessions about topics such as grief, bereavement and end-of-life care thanks to a community-run educational event being held in October.
Hosted by locals involved in the Australian Government's Greater Choice for At Home Palliative Care project, the four-day online educational event will run from 12 to 15 October and will be free to anyone who wants to take part.
Speakers include:
Michael Barbato
Prof Allan Kellehear
Prof David Kissane
Dr Kerrie Noonan
Zenith Virago.
Topics include:
palliative and end-of-life care
reorienting the health system
options for after-death care
how to improve death literacy
the role of art projects.
You can download the full program here, including registration links to each session, which will take place on Zoom.
The Greater Choice for At Home Palliative Care project aims to support at-home palliative care by improving coordination and integration of end-of-life care across primary, secondary, tertiary and community health services.
Organisers thank all the speakers and supporting organisations for giving their insights and time.
Go to the event program and registration links
Read the speaker bios and abstracts
This program of events celebrates the work of the Waratah-Wynyard, Circular Head and Glamorgan Spring Bay communities under the Greater Choice for At Home Palliative Care measure – an Australian Government initiative supported locally by Primary Health Tasmania.
Some of these webinars are made possible through funding provided by the Tasmanian Department of Health under the Better Access to Palliative Care program.