What is it like being on the COVID-19 testing frontline?
Posted on October 26, 2020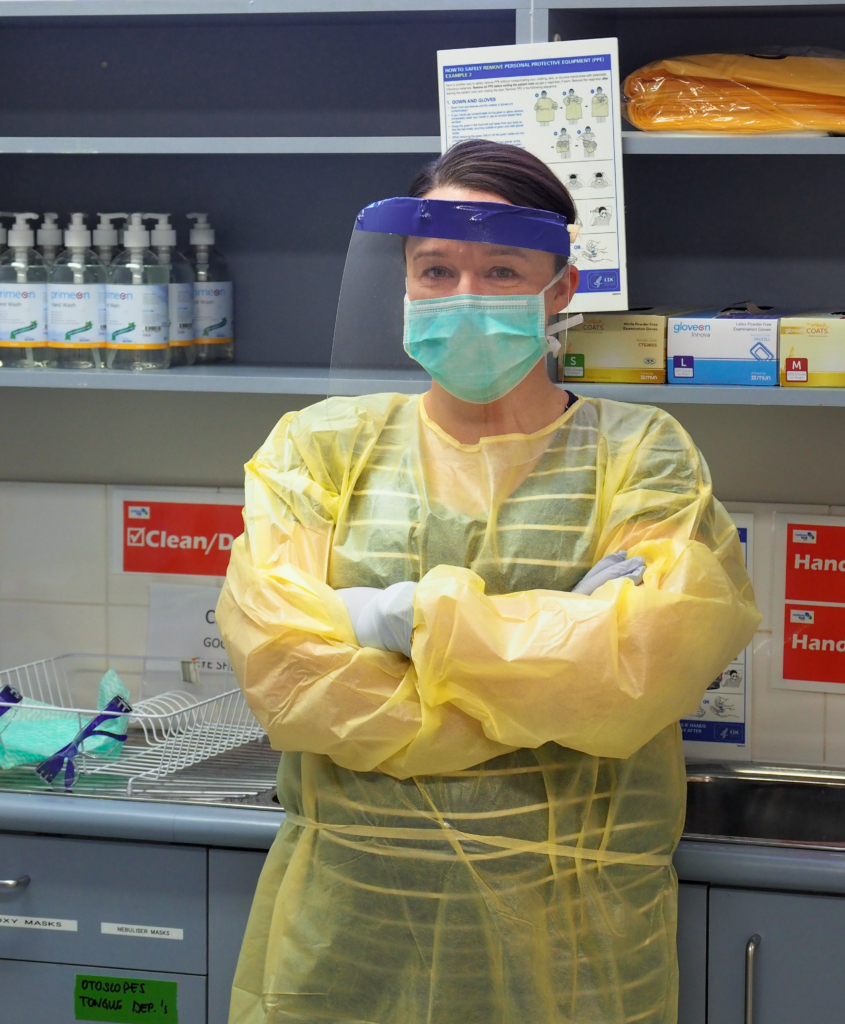 More than 140 GP-led respiratory clinics have been set up across Australia as part of the national COVID-19 response, notching up more than half a million consultations and more than 440,000 tests by the end of August.
In Tasmania, clinics in Launceston, Hobart, St Helens, and Devonport established with Primary Health Tasmania's support have been able to alleviate pressure on state-run testing clinics by providing additional COVID-19 testing options and supporting people with cold and flu-like symptoms.
GP Dr Meg Creely from the southern region's GP-led respiratory clinic in Derwent Park says becoming a key piece of the COVID-19 response in an urgent time frame was a steep learning curve.
"None of us are experts in viral pandemics — we haven't done this before," Meg says.
"Working in this clinic has made me realise how important all the 'links in the chain' are."
But— on a lighter note — being part of the Australian Government-funded clinic also sped up her typical morning ritual.
"When you wear scrubs, a mask, a hair cover and face shield all day there really isn't any point in doing your hair and makeup before work," Meg jokes.
"It made the morning routine much simpler!"
Find out more about GP-led respiratory clinics in Tasmania here.
This is a preview from Primary Health Tasmania's upcoming November edition of our twice-yearly magazine, Primary Health Matters.