*NOW CLOSED* Second round: Allied health digital integration grant opportunity
Posted on January 21, 2021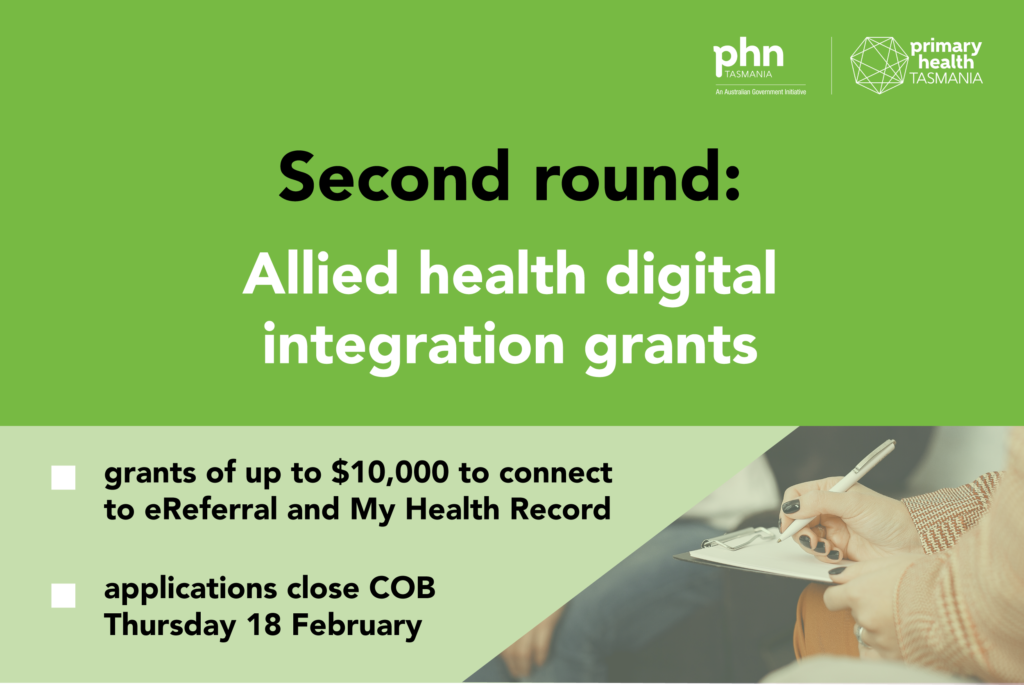 Are you sick of referrals going to 'fax heaven'?
Do you wish you could access your patients' health information quickly and easily?
Primary Health Tasmania has a grant opportunity to make it easier for eligible allied health providers to connect with the Tasmanian eReferral system and My Health Record – two great digital health tools that can help make the referral process more timely and secure, providing easier access to patients' health information.
Our Digital Integration Grants for Improving After Hours Care in the Allied Health Sector are now open for a second (and final) round. And this time, we've made it even easier to apply.
Simply go to our Engage Primary Health Tasmania portal and fill in the form to apply for up to $10,000. No need to register.
Some new eligibility criteria apply – you can read them here. You can also read a list of frequently asked questions about the grant opportunity, including prospective uses, here.
Applications close on Thursday 18 February 2021 at 5:00pm.