*NOW CLOSED* Third – and final – round of allied health digital integration grants now open
Posted on March 25, 2021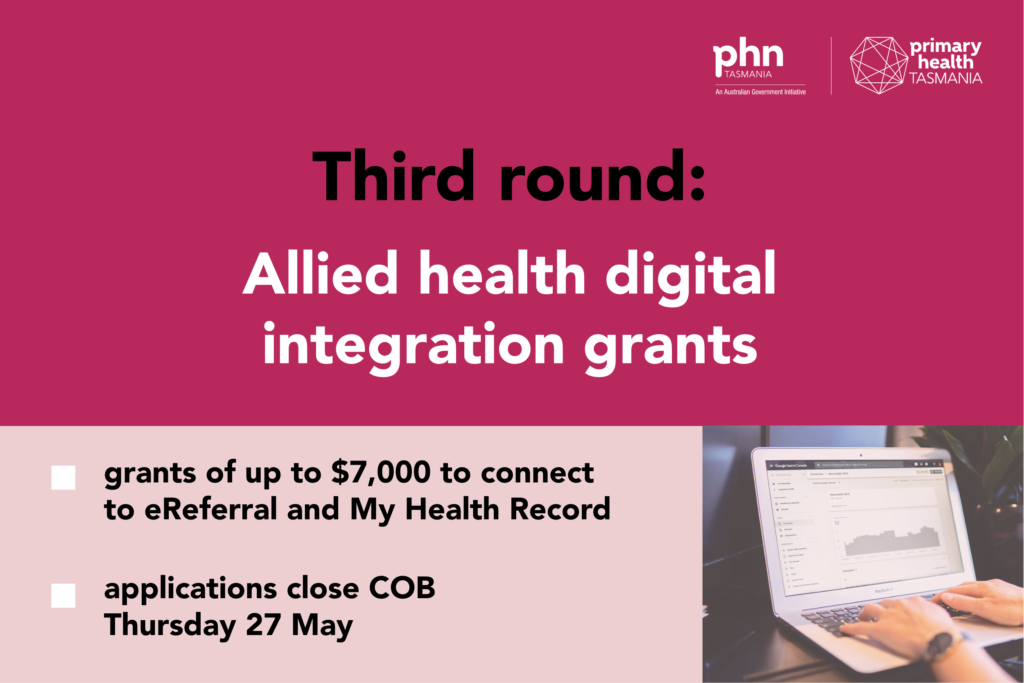 Primary Health Tasmania's 'Digital integration grants for improving after hours care in the allied health sector' are now open for a third round!
Grants of up to $7,000 are available for eligible allied health providers to connect with the Tasmanian eReferral system and My Health Record.
The grant program aims to have the following outcomes:
increased availability of clinical information across services, and
improved overall service efficiency and effectiveness, patient safety, patient experience and outcomes during after-hours care.
To apply, please complete this short application form and submit via the Engage Primary Health Tasmania portal. Applications will be accepted until Thursday 27 May.