May 2021 issue of Primary Health Matters out now!
Posted on May 5, 2021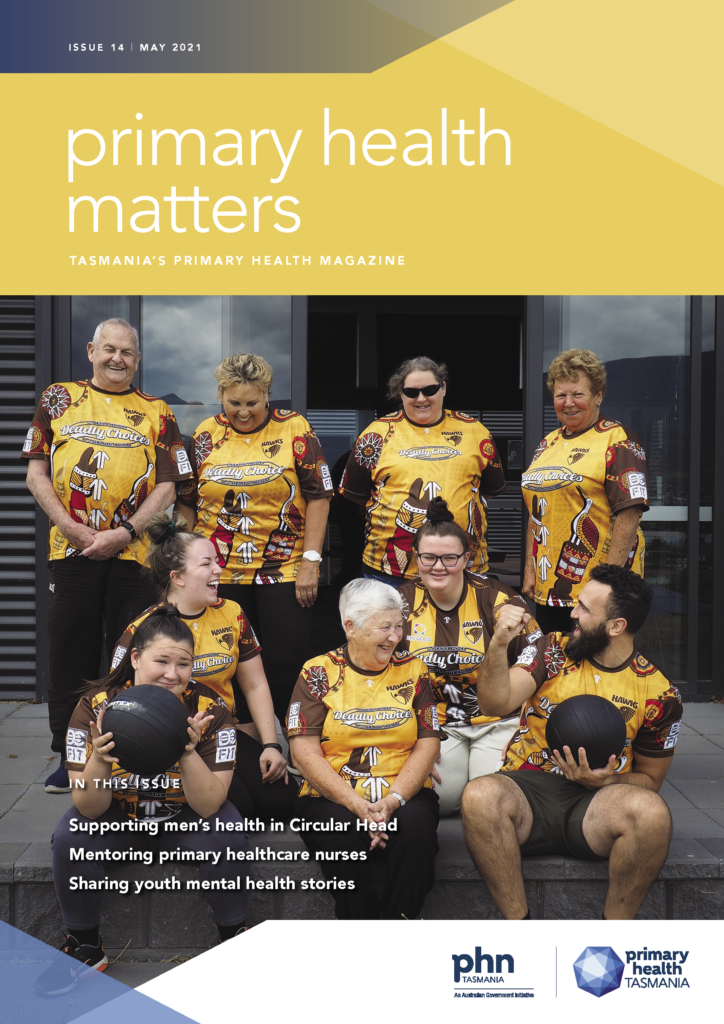 The value of a men's group in Circular Head, strengthened youth mental health support in Tassie's north west, and the deep bond forged between three nurses as part of a mentoring program — they're just some of the stories you'll find in the May 2021 issue of Primary Health Matters magazine.
You can read a soft copy here.
Primary Health Tasmania's twice-yearly magazine aims to capture real stories from our work, that of our commissioned providers, and others in the Tasmanian primary health space.
In this issue, you'll find the following stories:
Supporting the supporters in alcohol and other drug recovery
Making Deadly Choices in the name of better health
Finding friends, and better health, in a men's group at Circular Head
Strengthening youth mental health support in Tasmania's north west
The value of peer workers, and psychosocial support
Community in profile: Circular Head
Forging deep bonds through nursing education
Providing a Pathway for pregnancy care
A supportive gem in the heart of Wynyard
Sharing digital stories and mental health wisdom
Equipping Tassie's first responders with online suicide prevention training
Get to know: Saunders Street Clinic
If you'd like to reproduce any of the magazine's stories, with appropriate permissions, please email the Primary Health Tasmania communications team.