headspace Hobart centre expands
Posted on June 29, 2021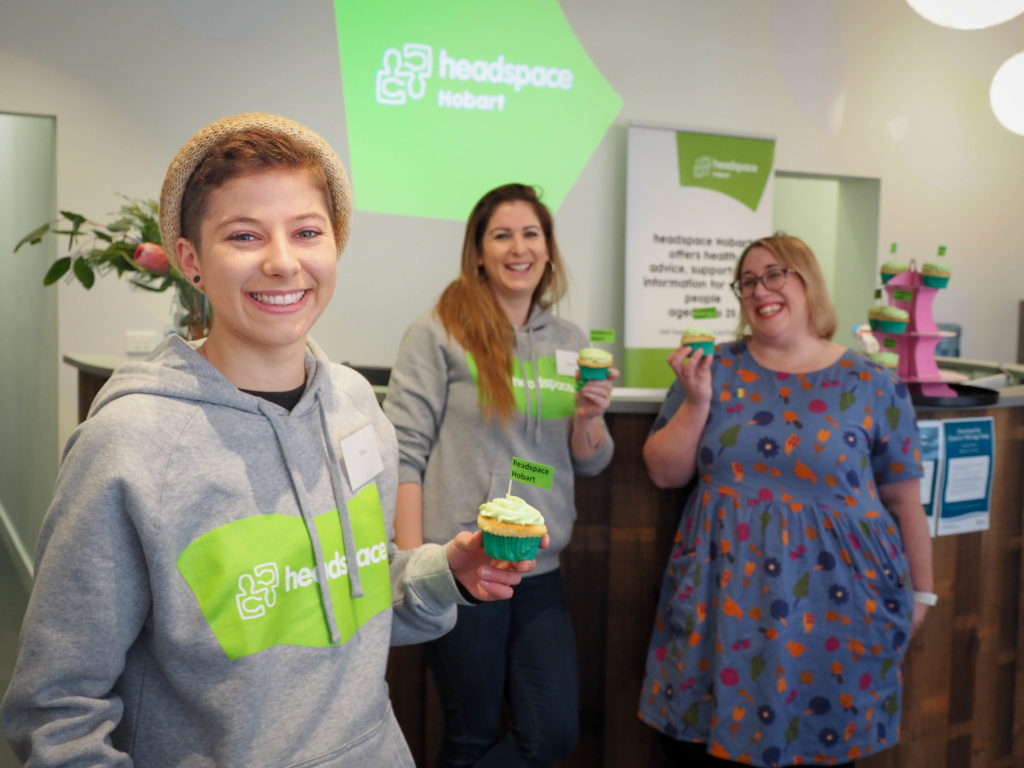 A newly expanded headspace centre in the heart of Hobart means more young Tasmanians than ever can get support from the youth mental health service provider.
Australian Government funding provided through Primary Health Tasmania has enabled headspace Hobart to redesign the layout of its centrally located Liverpool Street site, including a revamped reception area and three new consulting rooms.
The expansion has effectively doubled the area available, increasing the service's counselling capacity and giving staff more flexibility in how support can be delivered.
The Link Youth Health Service, which operates headspace Hobart, says there is now more room for family members or friends to attend appointments with a young person, and for group sessions to be held.
The expanded premises were officially opened on 29 June.
Pictured: (L to R) headspace Hobart Youth Reference Group Eliza McGovern and clinicians Angela Waite and Berny Carroll.