*NOW CLOSED* Applications sought for Board Directors
Posted on August 20, 2021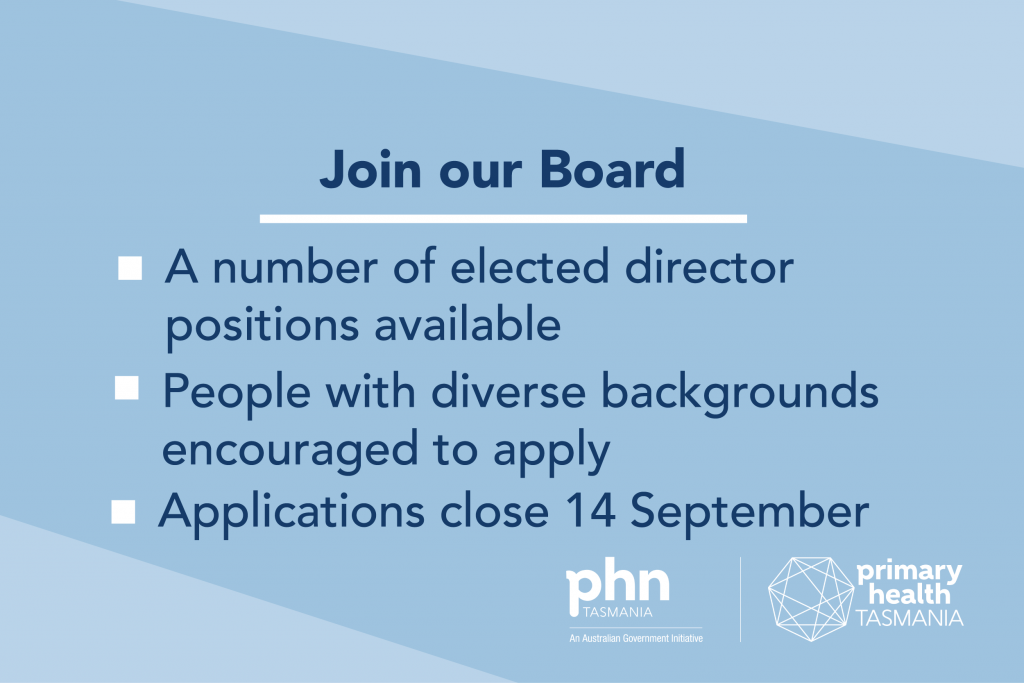 Primary Health Tasmania is seeking to fill a number of elected director positions on the Board which includes directors standing for re-election and vacancies.

Applications are sought from people with a range of industry skills particularly general practice, primary health care, health service design and delivery, and also professional skills in finance and accounting.

Board diversity is important to us and we encourage people from different backgrounds to apply regardless of age, gender, sexual orientation, disability or cultural background.

Applications close: COB Tuesday 14 September. To apply applicants must provide a cover letter and CV and complete the application form and response to selection criteria.
Key documents for the application process are: