Launceston Head to Health opens its doors
Posted on January 20, 2022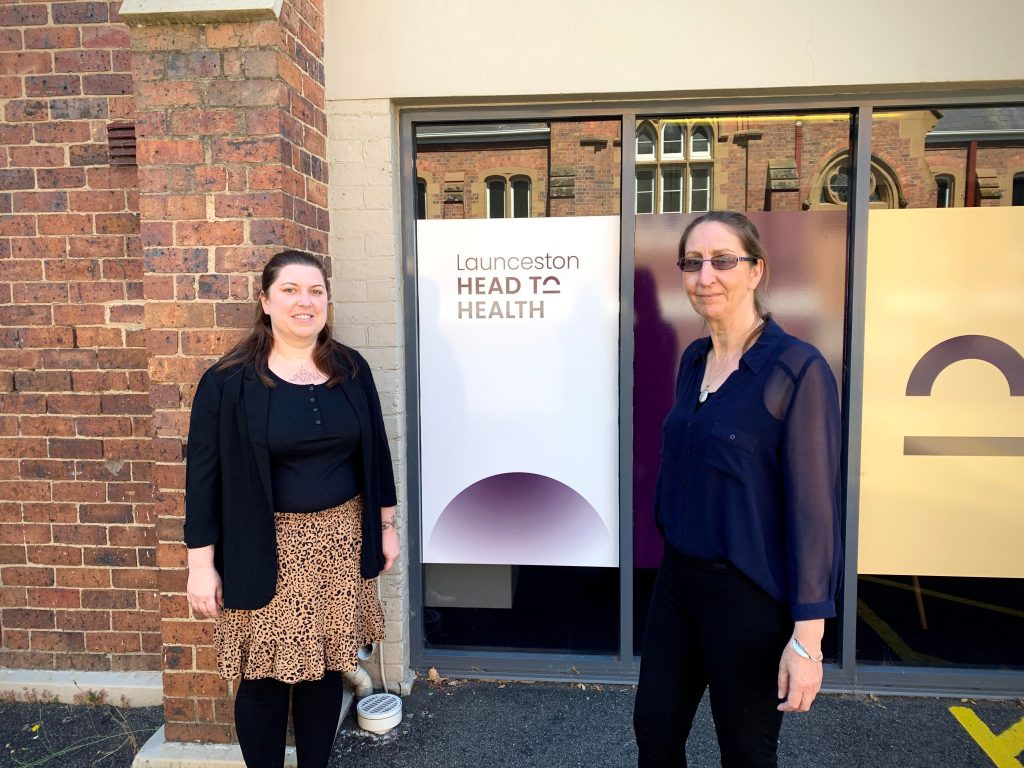 Adults in the Launceston area will have better access to mental health support from Monday 24 January with the opening of the innovative new Launceston Head to Health centre.
An initial range of services will be available from an interim site on Paterson Street, with a full suite to be offered when the centre moves to a purpose-built site on Canning Street. The service range will gradually increase over coming months.
The new adult mental health service will be a 'no wrong door' entry point for people who need:
immediate mental health support
support to navigate to other suitable mental health services in the local community
information and advice for family and friends of people experiencing mental illness.
Tricia Ashton will be one of the seven-strong — and growing — Launceston Head to Health team in her role as a Peer Concierge, which will involve drawing upon her personal experience of mental illness to welcome people to the centre in a warm and non-threatening way.
"When I saw the email advertising the Peer Concierge role at Launceston Head to Health, I felt like it was saying, 'Dear Trish, this job is for you!'," Tricia said.
"I feel there's huge value in having people with lived experience in mental health services. It helps to reduce stigma and provides hope, because peer workers can say to people, 'I've come through this, and you can too'."
Tricia will share the Peer Concierge role with Naomi Simpson-Kitt, who agrees the value of a permanent, ongoing peer role within a mental health service isn't just a 'bonus' — it's integral to the provision of effective, person-centred care.
"The advertisement for this role drew my attention because I have lived experience of trauma and mental illness, and also have had experience caring for someone with mental illness," Naomi said.
"I think having non-clinical staff with lived experience as a complement to clinical staff is critical when it comes to providing holistic, person-centred care."
Primary Health Tasmania (Tasmania PHN) has been overseeing the establishment of Launceston Head to Health under the Australian Government's Primary Health Networks program.
To access Launceston Head to Health, people can:
visit the centre at 93 Paterson Street between 9am and 5pm Monday to Friday
call 1800 424 578
There will be no charge, and appointments won't be needed.
More information is available at www.stride.com.au/who-we-help/adults/head-to-health
Pictured: Launceston Head to Health peer concierges (L to R) Naomi Simpson-Kitt and Tricia Ashton.