Palliative care grants available *now closed*
Posted on July 13, 2022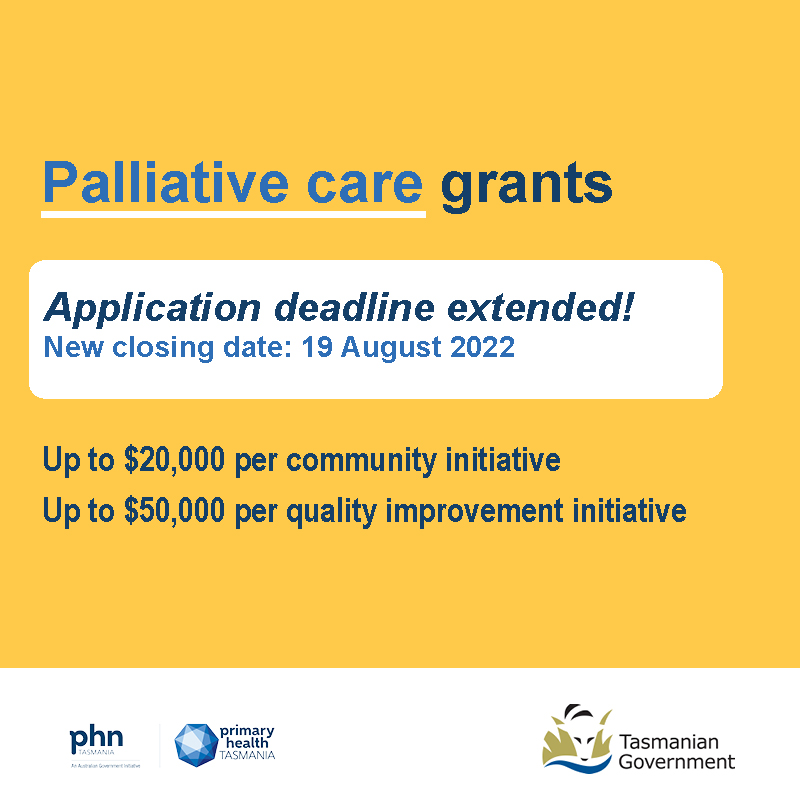 A new small grants program aims to strengthen the Tasmanian community's capacity to discuss, facilitate and provide palliative care.
A collaboration between Primary Health Tasmania and the Department of Health, Tasmania, the health and wellbeing grants are funded by the Australian and Tasmanian governments.
Not-for-profit community organisations can apply for a grant of up to $20,000 to promote resilience and resourcefulness, build social connections, and facilitate opportunities for physical, mental and psychosocial wellbeing around the topic of death and dying.
Care and support providers can apply for a grant of up to $50,000 to support the delivery of quality improvement initiatives focused on the coordination of services for people living with a life-limiting condition.
The anticipated outcome is that more Tasmanians will feel comfortable talking about death and dying, have a better awareness of and access to palliative care and other services, and are more likely to receive end-of-life care where they would like to.
Grant applications are now open, and close on Friday 19 August.
More information is available on our engagement portal engagement portal.