Launceston Head to Health moves to new purpose-built facility
Posted on January 17, 2023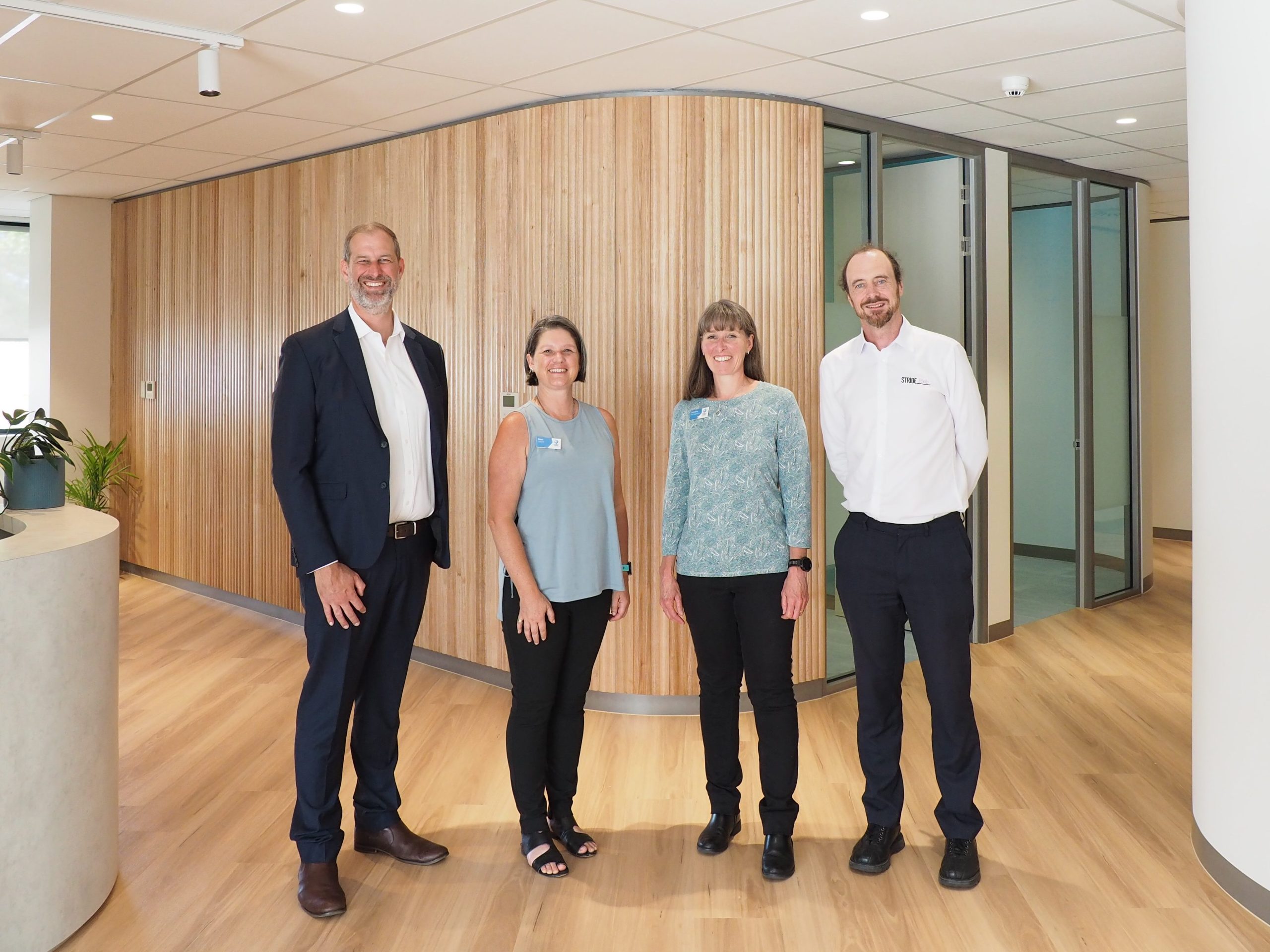 Adults in the Launceston community will be welcomed at the new purpose-built Launceston Head to Health centre from Tuesday 17 January
The innovative mental health service first opened its doors at an interim site on Paterson Street in January 2022, while the purpose-built premises were constructed at 62-64 Canning Street.
Head to Health adult mental health centres are funded by the Australian Government to support people in times of distress. The Launceston centre – Tasmania's first – offers a visible and accessible 'no wrong door' entry point for people who need:
• immediate mental health support
• support to navigate to other suitable mental health services in the local community
• information and advice for family, friends and carers of people in need of mental health support.
Launceston Head to Health is operated by Stride and supported by funding from Primary Health Tasmania through the Australian Government's Primary Health Networks program.
The Launceston Head to Health team comprises of both clinical staff and non-clinical staff with lived experience to provide holistic, person-centred care.
Stride CEO Drikus van der Merwe said the centre's peer support worker model – which sees visitors offered support from a person with lived experience of mental ill-health – has been very well received.
"One visitor told us that after seeing our peer worker, they felt heard and seen for the first time at a mental health service. They finally felt hope and that things would be okay," he said.
The new premises were designed, built and decorated based on input from an advisory committee consisting of Launceston community members, consumers and other local stakeholders.
The relocation to Canning St will enable an expansion of services and operating hours. The service will extend its operating hours in the first quarter of this year, with the inclusion of an after-hours space.
The after-hours, drop-in service will be a safe alternative to a hospital emergency department for people experiencing emotional and suicidal distress. This additional service will support people in distress to provide timely and effective care, led by peer support workers.
The relocation to the new centre also provides an opportunity to increase co-location with related services in order to better serve the Launceston community. The new services will join existing partners including a trauma counsellor, Reconciliation Tasmania, Flourish, Mental Health Family and Friends, Brain Injury Association of Tasmania, the Suicide Prevention Network, Anglicare, The Salvation Army, Wellways, Baptcare and Maxima.
To access Launceston Head to Health, people can:
• visit the centre at 62-64 Canning Street, Launceston between 9am and 5pm (extended hours to commence in coming months)
• call 1800 424 578
• email headtohealth.launceston@stride.com.au.
There is no charge, and appointments are not required.