Free exercise program supports healthy ageing
Posted on November 7, 2023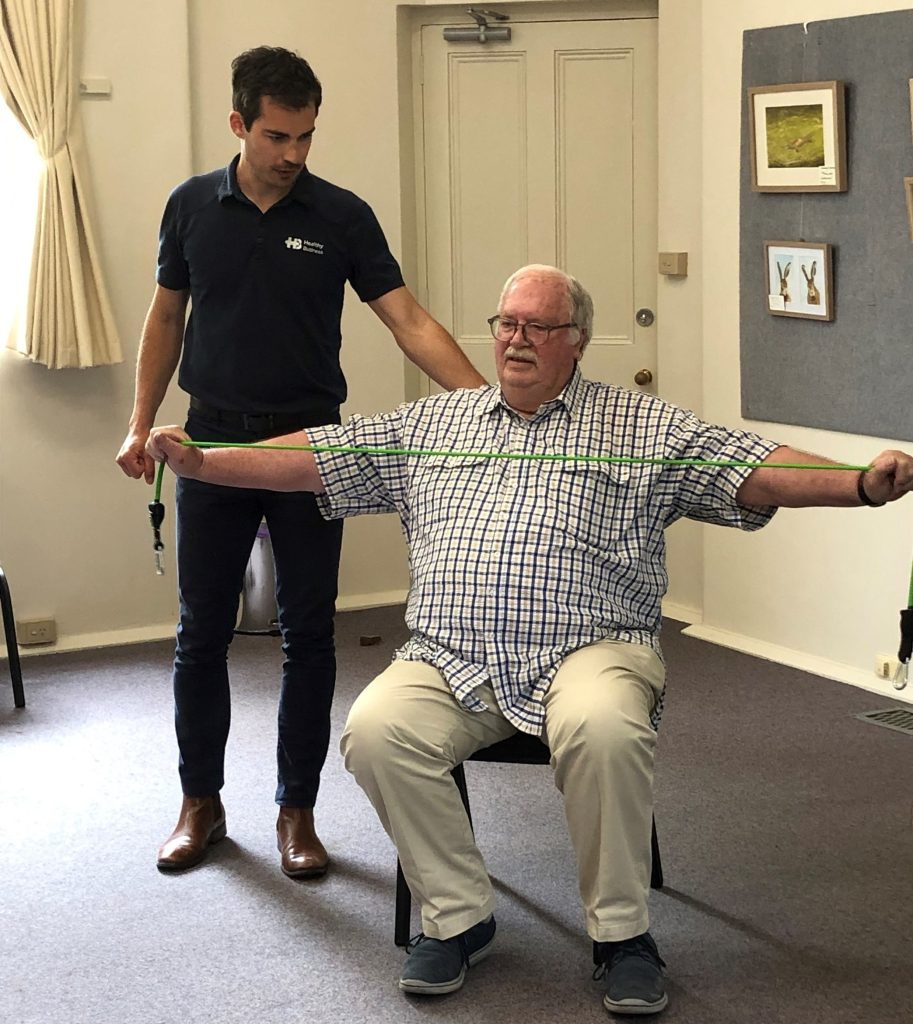 Jason Molann from Healthy Business guides Evandale resident Max Seymour in some exercises
A free strength-based exercise program is now available to support older Tasmanians living with long-term health conditions.
Primary Health Tasmania (Tasmania PHN) has commissioned Tasmanian-based organisation Healthy Business to deliver the Exercise Treatment Program in several areas across the state, including a large number of rural locations.
The 14-week course targets people who have – or are at risk of developing – chronic (long-term) health conditions, and are:
aged 60 or older, or
an Aboriginal and Torres Strait Islander person aged 45 or older.
People can self-refer into this program (with health clearance from a health professional), or their GP or other health professional can refer.
Primary Health Tasmania spokesperson Susan Powell says making sure older Tasmanians have access to quality primary health care is a priority for Primary Health Tasmania.
"Healthy Business has an impressive track record of delivering strength-based group exercise programs in Tasmania, with participants increasing their activity levels and experiencing better overall health and quality of life," she says.
"And programs like this provide an important opportunity for social connection, so there are benefits for wellbeing as well as physical health."