November edition of Primary Health Matters out now!
Posted on November 1, 2019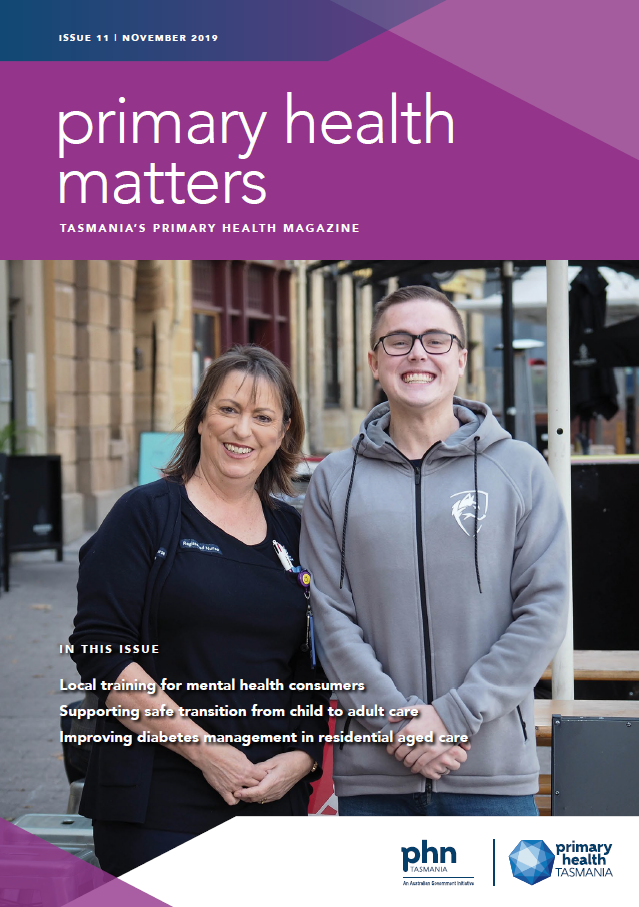 The latest edition of Primary Health Tasmania's biannual magazine, Primary Health Matters, is out now!
The November issue explores everything from Tasmania's
engagement with the national Greater Choice for At Home Palliative Care Measure, to transitioning children with lifelong chronic conditions from paediatric to adult care.
We find out about the risks and safeguards against depression and suicidality in older age, as well as the best way to help young jobseekers overcome the challenge of social isolation and anxiety.

For our main features, we speak to locals who have benefitted from Primary Health Tasmania's commissioned mental health services, at both the acute and at-risk ends of the spectrum.
Diabetes, heart health, and the importance of making one's health service a safe and welcoming space for LGBTI people also contribute to our final magazine for 2019.
You can read a digital copy of the magazine here.
Find out more about Primary Health Tasmania's publications, and read previous issues of Primary Health Matters, here.