Consultation workshops for the Launceston adult mental health centre trial
Posted on May 6, 2021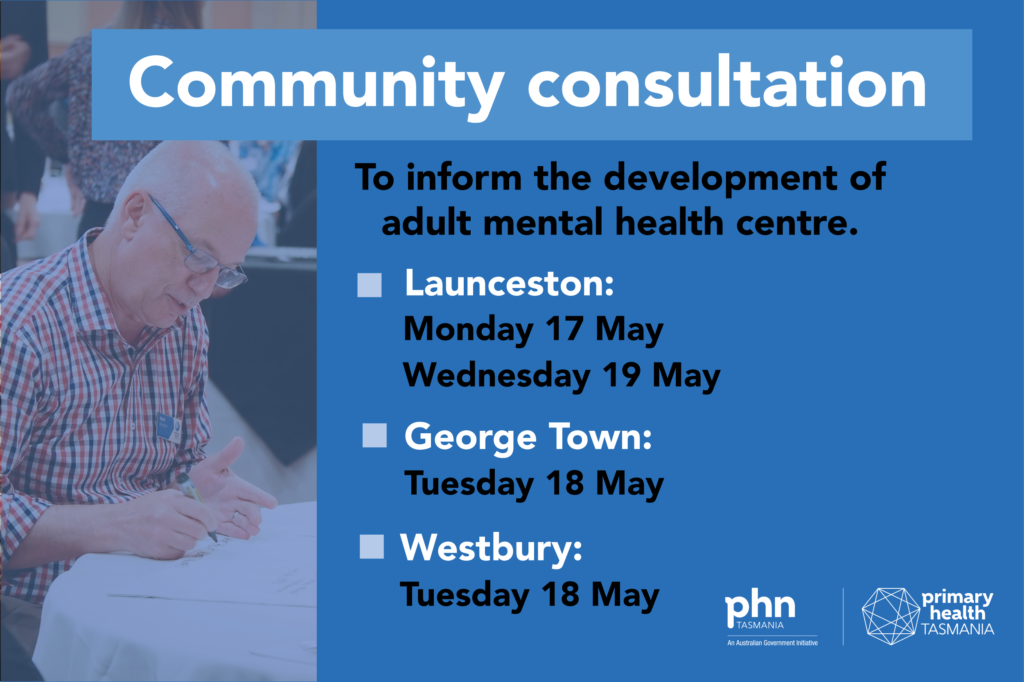 The Australian Government is funding a trial of eight adult mental health centres across Australia, with one to be established in each state and territory.
Launceston has been chosen as the location for the Tasmanian centre, which will aim to:
improve access to mental health and related support services for Tasmanians in the local area
connect care
reduce demand on hospital emergency departments.
Siggins Miller Consultants has been engaged to conduct stakeholder consultation to inform the establishment and development of the new Launceston centre, as part of a co-design process.
Community members are invited to attend a consultation session to share your input about the centre's look and feel, supporting services, and workforce requirements.
There are four sessions scheduled between 17 and 19 May, and people are welcome to register for the most convenient session.